Hello.



First and foremost, here's a warm greeting and a sincere "thanks" for visiting.
Hopefully, while browsing my site, you'll come to the conclusion that you've discovered an excellent resource to help your brand or business grow a following while gaining more leads and sales.
So, let's get down to business...


—

WHAT DO I OFFER?

—
Video production and digital advertising.
When it comes to digital advertising, I specialize in:
social media advertisement,

search engine optimization (SEO),

content development,

and video content marketing.
In addition, I also offer the added benefit of tag teaming with someone who has foresight and a persisting positive mental attitude.


—

WHO ARE MY SERVICES FOR?

—
Primarily: Local Businesses (established and startups), Budding Brands, Dedicated Entrepreneurs, and Nonprofits.
Includes: Allergists ◘ Apartment Complexes ◘ Barbers ◘ Caterers ◘ Chiropractors ◘ Cleaning Companies ◘ Consignment Shops ◘ Counselors ◘ Credit Consultants ◘ Dance Studios ◘ Day Care Centers ◘ Dealerships ◘ Dentists ◘ Doctors (OBGYN) ◘ Employment Agencies ◘ Escape Rooms ◘ Finance Companies ◘ General Contractors ◘ Holistic Health Practitioners ◘ Interior Designers ◘ Jewelers ◘ Landscapers ◘ Lawyers ◘ Locksmiths ◘ Martial Arts Schools ◘ Mental Health Care ◘ Ministry ◘ Motivational Speakers ◘ Movers ◘ Night Clubs ◘ Painters ◘ Performing Arts ◘ Pet Grooming & Training ◘ Personal Chefs ◘ Real Estate ◘ Restaurants ◘ Retail Stores ◘ Roofing Contractors ◘ Salons ◘ Skin Care (Organic) ◘ Spas ◘ Schools (Private & Charter) ◘ Tattoo Parlors ◘ Wedding Planners ◘ Yoga Instructors


My prices and services are specifically formulated to provide your businesses access to agency-quality execution at introductory prices that allow you to sample the effectiveness of the product, because at the end of the day, results speak louder than words. So I'm confident you'll be back for more.
—

WHAT IS VENTURE & VISION™?

—


It's an emphasis on the growth, impact, and great return on investment, that comes from partnering execution (venture) with strategy (vision).
If you want your brand or business to flourish, then you can't have one without the other. In fact, it's been proven to cost businesses substantially more time, money and frustration than necessary, when venture and vision are not properly partnered together.
So my goal is to consistently bring both execution and strategy to the table for optimal and long-lasting success; not only for myself but for every business and brand owner I work with.
You can check out my marketing career experience here. Also, be sure to browse my portfolios to view samples of my previous work. Keep scrolling below to view the marketing and advertising packages that are offered.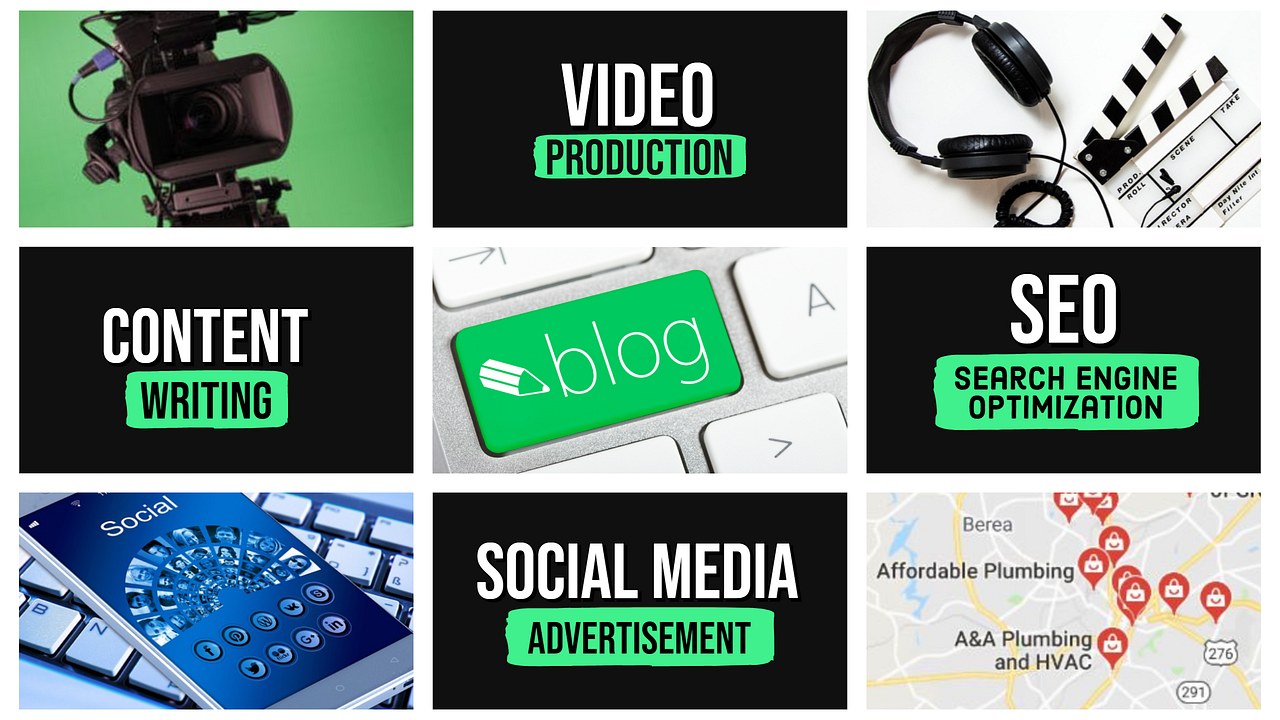 — Select a Package to Learn More —


Video Production
●
Social Media Advertising
●
Search Engine Optimization (SEO)
●
Content Development
—


Contact | Portfolios | Resume | Offers